Drillnomics released its oil and gas economic evaluation and decline curve software to the public this quarter, and industry response has been overwhelmingly positive. With the company growing at a rate of over 50% per month and a free trial to subscriber conversion rate of over 60%, the product is quickly capturing market share.  In light of recent success and to help customers manage their budgets during tough market conditions, the company is extending its promotional pricing campaign through the end of the year.
Developed for engineers, investors, landmen and geologists as a powerful but more affordable alternative to Aries, PHDWin and PowerTools, Drillnomics gives users the ability to quickly and easily evaluate oil and gas opportunities.
With the ability to create detailed build-out models to determine the net present value of cash flows for both producing and non-producing oil and gas interests, Drillnomics enables users to screen acquisitions and divestitures quickly; analyze the economic value of workovers or capital projects; gain insight into potential production, revenue, pricing and capital assumptions; and appraise leasehold, working, mineral or overriding royalty interests.
Designed to be powerful but incredibly easy to use, users can upload well production data directly from DrillingInfo and IHS, or can use Excel to build their own custom data files. With its modern and intuitive interface, Drillnomics gives users the power to build type curves and run accurate economic models in minutes.
In addition to being functionally sleek, the output reporting features in Drillnomics provide easy to follow charts and expandable tables so that users can easily digest data and view monthly detail as necessary.  The software also has a report generator feature that summarizes the input data and economic results into a printable format that can easily be presented to management and other stakeholders. Depending on the situation, users can harness Drillnomics to perform high-level technical analysis, or as a preliminary tool to quickly screen the economic feasibility of opportunities.
Drillnomics separates itself functionally form competitors through its ease of use.  By stripping away redundant functions and emphasizing simplicity, individuals with minimal experience running technical evaluations can learn how to effectively use the software. Yet even with an emphasis on efficiency, Drillnomics is robust enough to satisfy the requirements of engineers running detailed technical evaluations.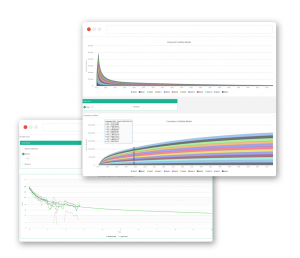 Unlike competitors' products, Drillnomics is web-based.  This means that a license is not attached to a single computer or network.  Users can log into their accounts and access their projects on any smart phone, tablet or computer with an internet connection, which can be essential for those who travel, work in different locations, or wish to show their evaluations to stakeholders outside of their company's network.
By targeting a wide spectrum of the industry, Drillnomics is able to offer the software to subscribers at a fraction of the cost of other evaluation tools.  Priced so that large and small companies and independent contractors alike can afford it during the current lull in commodity pricing, Drillnomics has chosen to extend its discounted pricing model through the end of the year.  New subscribers can lock in a monthly rate of $75 per month for three months, or $1,000 for an annual subscription. In Q1 2016, introductory prices are set to increase to the normal rate of $150 per month or $1,500 per year.
Drillnomics is currently offering 7-day free trials for anyone interested in trying out the software.  Navigate to www.drillnomics.com  and sign up, or call 615-933-0822 to receive login credentials and/or to receive more information about the software.